Multichannel @eMobility – advanced and innovative!
Environmentally friendly and modern electric mobility is the focus of Electrowheels' business activities. Founded in 2016, the business unit is probably the fastest growing in the company. Electrowheels produces a large part of its products in China and Eastern Europe and therefore offers the end customer a perfect price-performance ratio. In addition, well-known third-party products round off the portfolio. Pedelecs, e-scooters, e-rollers, personal transporters – Electrowheels offers everything relating to electromobility.
The multichannel sales model combines various modern sales channels. In addition to sales via modern franchise stores and the Internet, the focus is also on modern B2B concepts such as company bicycle leasing or inter-company health concepts. Electrowheels also supplies specialist bicycle retailers in Germany.

Stephanie Sägenschnitter
s.saegenschnitter@electrowheels.de


Electrowheels logistics center in Regensburg-Haslbach
Our own modern logistics center in Regensburg-Haslbach offers more than 1,000 electromobility products to meet the everyday supply needs of our customers and specialist trade partners.
Thanks to modern merchandise management logistics, all stock can be accessed online.
All batteries are stored and intermediately charged in separate air-conditioned rooms. This ensures that all products will function perfectly at the customer's site.


office space in the logistics center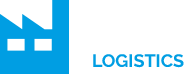 modern merchandise management logistics